How Many Sclerotherapy Treatments Are Needed to Get Rid of Veins?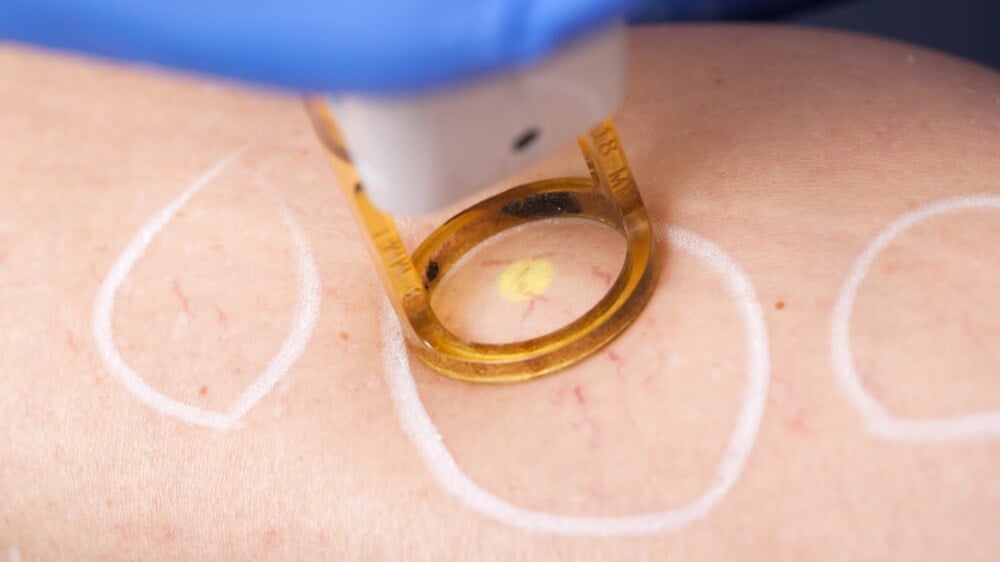 Are you self-conscious about the spider veins on your legs? Sometimes, these unsightly veins make people feel embarrassed when wearing swimsuits or shorts in the summer. Instead, you can schedule a minimally invasive treatment to remove spider veins for the long term. Nirvana Med Spa is proud to offer sclerotherapy vein removal in Little Rock, AR. Board-certified physician Dr. Salman Hashmi understands how important it is to feel confident in your appearance.
So, does sclerotherapy work immediately, and how many treatments do you need to get the look you want? Fortunately, sclerotherapy is a quick and effective way to target problem areas and break down spider veins. The great news is that we can accomplish this without lengthy surgery or incisions. If you would like to learn how to get rid of spider veins with sclerotherapy, contact us today for an appointment.
What are spider veins?
Red, blue, and purple spider veins are most often found in the legs but can appear anywhere on the body. Spider veins are believed to be hereditary and occur more often in women than in men. They usually begin to appear during milestones, such as growth spurts, pregnancy, menopause, and weight gain. Unfortunately, spider veins will only continue to increase with age. Cosmetic sclerotherapy is a proven to and effective solution to treat spider veins and achieve smoother-looking legs once again.
Sclerotherapy for spider veins
Sclerotherapy is an ideal solution for healthy patients with moderate to severe spider veins. During your consultation, Dr. Hashmi will examine your problem areas and take a brief health history. Pregnant women and people with a history of blood clots may not be candidates for treatment at this time. Afterward, we can perform sclerotherapy for spider veins in one of our comfortable treatment rooms.
Nirvana Med Spa in Little Rock, AR, uses a needle to inject a special solution into the spider veins, causing them to break down and be absorbed by the body. Patients only experience slight discomfort and do not require general anesthesia. Once the solution is injected, we apply gauze to the injection site to stop any bleeding. In the weeks after sclerotherapy vein removal, you will notice the dark colors slowly fading away.
Does sclerotherapy work immediately?
So does sclerotherapy work immediately? As mentioned before, it may take several weeks or even months for the treatment to take effect. This is based on the severity of the vein buildup. Optimal results can be seen after two to four treatments. Sclerotherapy vein removal should be scheduled a few weeks apart to ensure full healing before another injection. While complete removal is not guaranteed, most clients will see a significant improvement.
Sclerotherapy aftercare
Patients can resume daily activities after sclerotherapy for spider veins. It is normal to experience mild bruising or inflammation at the treatment site, but the staff at Nirvana Med Spa can give you information about sclerotherapy aftercare. We may recommend compression garments to help with circulation. Taking short walks and gentle exercise are other common ways to encourage healthy-looking results.
Schedule sclerotherapy treatment
Once a vein has been addressed with sclerotherapy, it will not return again. This is a wonderful solution if you are bothered by spider veins that are particularly visible. Sclerotherapy is the perfect minimally invasive option for improving your appearance without incisions or scarring. Patients can find information about sclerotherapy aftercare and more by scheduling an appointment with board-certified physician Dr. Salman Hashmi at Nirvana Med Spa. We can craft a personalized treatment plan just for you in Little Rock, AR.