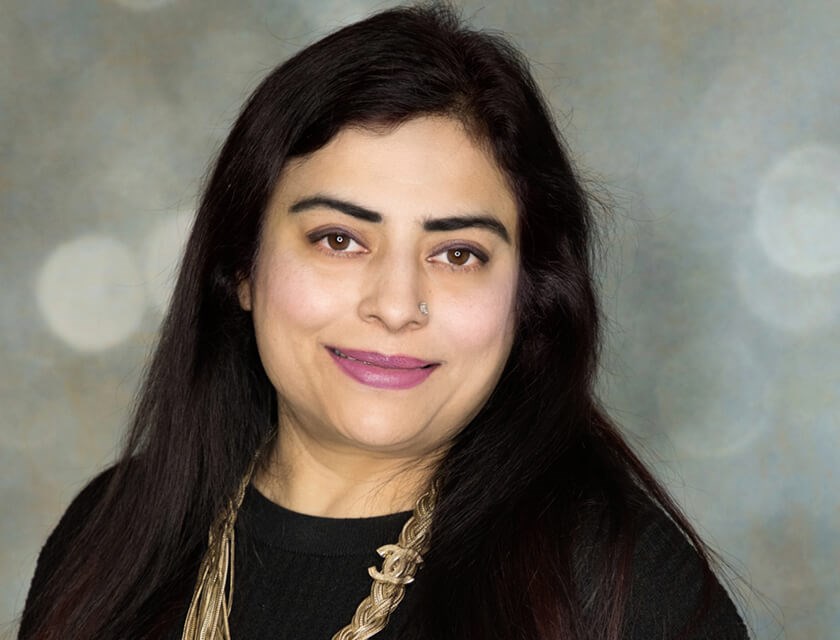 Dr. Abeer Hashmi is a board-certified family doctor and a proud member of the American Association of Aesthetic Medicine. At Nirvana Med Spa, Dr. Hashmi specializes in helping patients with weight management problems. Because of her extensive knowledge about the best treatments and research for weight management and weight loss, many men and women have attained their desired goals. In addition to weight management, she helps patients with popular cosmetic procedures that focus on refreshing the skin and reducing the signs of aging, such as injectables, chemical peels, and PDO threading. For the past ten years and with great success, Dr. Hashmi has helped treat patients in the Greater Little Rock area.
Reviews
"I visited Nirvana Day Spa bc I purchased a Groupon they were offering  for Dysport.   Before I purchased my Groupon,  I had been researching, asking friends their suggestions , and visiting others spas , centers and plastic surgeons in Little Rock that not only do injections but offered other skin , face and body treatments . I finally found the best place in Little Rock !!! I honestly can not say enough wonderful things about Nirvana ! I absolutely love this place , especially Ann Pockrus  ! She is the best ! She spent so much time with me , listening to my concerns about my skin and going over with me the different treatments they offer at Nirvana . She was so informative and just precious ! She introduced me to Dr. Salmon and Dr. Abeer Hashmi. They were so friendly and down to earth . (Which usually isn't the case when you are speaking with some drs.) . Actually all the staff that I met were super nice .   Oh another reason I think Nirvana is the best place for your skin care needs and other services is after speaking with Ann , I decided to try the xeomin instead of the dysport  for my crows feet . I had it done  a week ago. Well I called her bc I felt Like I still had a lot of movement . Ann told me to come in and she put a little more in .... free of charge !!! They know people spend a lot of money on "looking your best " and they want you to be happy with yourself and the way you look. They stand behind their products.  Thanks Ann for your patience !!! (Ha ! ) And making me feel better about myself ! Looking forward to coming back to try the other services they offer here !!"
T.W.
Yelp
"I had a great experience at Nirvana Med Spa. Dr. Salman Hashmi is awesome! Not only was he professional and polite, he took his time, was very meticulous and made sure I was pleased with my results before I left. His staff is also wonderful! Anne, Kelly and Grace were so nice and accommodating. I can't say enough good things about this place. I'll definitely be coming back for other services!"
M.N.
Facebook
"Very friendly and knowledgeable staff. Got hair transplant done from Dr. Hashmi and his staff they are awesome! They did an excellent job!"
M.M.
Google
"I recently visited Nirvana Med Spa & Dr Hashmi because my hair was thinning in the front, which made me very self conscious. Dr Hashmi suggested Hair Transformation, transplanting my own hair from the back to the front. So far it looks great & I can't wait to see how beautiful my hair will be when it's completely grown in! Dr. Hashmi and his team were amazing, so kind, and gentle, and provided a great lunch for me as well! I'm excited to try out the other services Nirvana offers!"
S.A.
Google
"Dr. Hashmi and Anne are FANTASTIC! They are very knowledgeable and did an AMAZING job!! HIGHLY Recommend!!"
C.D.
Google
Related Post