How Should I Lay Down After BOTOX® Treatments?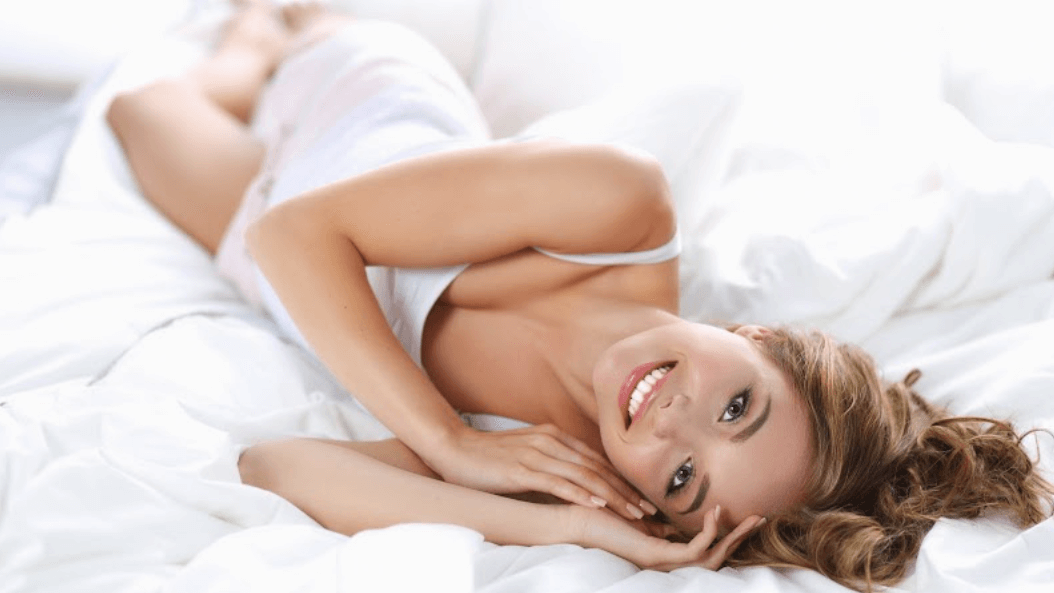 BOTOX is a common cosmetic treatment that's been administered for decades. That means we know precisely which instructions to give patients so they get the best results possible from their BOTOX injections.
At Nirvana Med Spa, board-certified physician Dr. Salman Hashmi and our expert team strive to create the most advanced health spa in Little Rock, AR by offering BOTOX as part of our wide array of injectables.
Keep reading to find out what kind of aftercare instructions we recommend after BOTOX, especially when it comes to napping and sleep positions.
Do I have to be careful about how I touch my face after BOTOX?
BOTOX is a nonsurgical procedure involving the injection of a clean strain of botulinum toxin Type A, which temporarily reduces muscle movement in the upper face. It reduces the ability of your face to show the "dynamic" wrinkles caused by repetitive facial expressions (like furrowing your brows). Over time, those dynamic wrinkles turn into static, long-lasting lines, even when your face is at rest.
The reason patients need to be careful about excessively touching their faces after BOTOX injections is that Dr. Hashmi and the team at Nirvana Med Spa in Little Rock take great care in the placement of BOTOX. Targeting the correct muscles in the right place gives you the best possible results.
If you massage, rub the treatment area, or lean on your face right after your injections, you may cause the BOTOX to spread to other muscles, resulting in unintended effects. You should also avoid any activities that put pressure on the treated area, such as wearing glasses or sunglasses that rest on the injection site or sleeping on your stomach.
Patients are also asked to avoid strenuous exercise or any activity that causes excessive sweating for the first 24 hours after treatment, as this can also cause the BOTOX to spread to other muscles.
What happens if I sleep wrong after getting BOTOX?
You should avoid lying down for at least four hours after receiving BOTOX injections, as this can cause the BOTOX to migrate to other areas of your face. Overall, you should be very careful with the treated area and avoid any action that could displace the BOTOX from the targeted area.
Luckily, BOTOX will start to work quickly, so you don't need to constantly worry about touching your face. However, it's best to be safe for the first night after treatment. After that, you can return to your regular sleep routine.
How should I lie down after BOTOX?
Dr. Hashmi and the expert team at Nirvana Med Spa encourage you to sleep at least one night with your head propped up. Lying flat on your back, side, or stomach can interfere with your results the day you get BOTOX.
We recommend you prop yourself up on your backside with your head elevated to minimize pressure on the treated area.
There are a few ways you can prop yourself up to sleep after receiving BOTOX injections:
Place a pillow under your head and another under your shoulders to stay elevated while you sleep
Sleep in a recliner to avoid lying down flat on your face
Use a wedge pillow to elevate your head while you sleep
If you have an adjustable bed, elevate the head of the bed by adjusting the angle
Get BOTOX treatment in Little Rock, AR
Patients come to board-certified physician Dr. Salman Hashmi and the expert team at Nirvana Med Spa in Little Rock, AR because we're experienced injectors. We know how to place BOTOX for the most natural and attractive results possible. That's why we give patients expert advice about maintaining those results after treatment.
If you're ready to help prevent or reduce the lines on your face for a more youthful appearance, schedule an appointment at our med spa in Little Rock today.