What Are the Causes of Erectile Dysfunction in Men?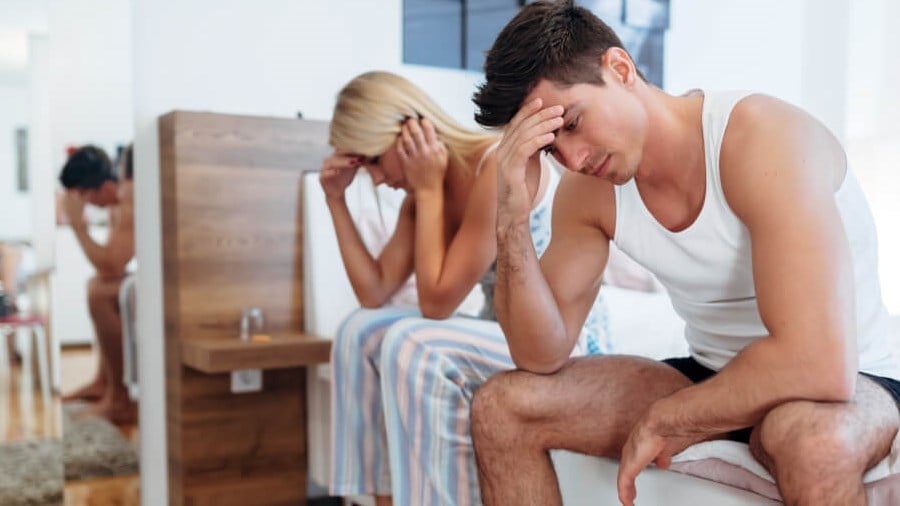 Contrary to what you may believe, most men experience erectile dysfunction (ED) at one point or another. ED affects men on a personal level and can cause a strain on their intimate activities and lifestyle. If you are concerned about erectile dysfunction, you are not alone. Recurring problems can be detrimental to your relationships and cause embarrassment as well as frustration.
Although it is not always easy to talk about, there are a few key reasons why you should have an open discussion with a physician. Dr. Salman Hashmi is a board-certified family doctor who can help. Learn more about the causes of erectile dysfunction and how it can be treated with simple solutions in Little Rock, AR. Contact the professionals at Nirvana Med Spa for a private consultation.
What is erectile dysfunction?
So what is erectile dysfunction, and what causes erectile dysfunction in men? Technically, the definition of ED is the inability to get or hold an erection for sexual performance. Erectile dysfunction ranges from mild to severe and could worsen over time if not appropriately treated. Even though erectile dysfunction in men is common, many men don't realize what causes these issues and what can be done to treat it.
When a man becomes aroused, his brain sends messages to the blood vessels in the penis. The vessels then open up, allowing blood to flow into the area. This pressure is what keeps the penis erect during sexual activities. ED occurs when the blood flow is insufficient or fails to stay inside the penis. Unfortunately, repeated incidents of erectile dysfunction may lead to low self-esteem, depression, or other psychological issues.
What causes erectile dysfunction?
Not too long ago, almost all cases of erectile dysfunction were attributed to stress or anxiety. But now, we understand that ED could be caused by a physical problem, and sometimes it is a symptom of a serious medical condition. Because men rely on proper blood flow to maintain an erection, erectile dysfunction is closely related to blood pressure and circulation. Heart disease and high blood pressure both impact the amount of blood that flows to the penis.
When you visit Nirvana Med Spa in Little Rock, AR, we will take a health history to determine what is causing your erectile dysfunction. This includes learning about any underlying diseases that can contribute to your problem. For instance, diabetes is known to damage your nerves and blood vessels, leading to improper blood flow to the penis. Certain medications or psychological problems may also play a major role in the matter. You may be at a greater risk for ED if you:
Are getting older

Use tobacco

Use drugs and alcohol

Are overweight

Have a psychological condition, like anxiety or depression

Have a medical condition, such as heart disease or diabetes

Are taking certain medications, such as antihistamines or antidepressants

Have suffered an injury that damages the nerves or arteries
Common erectile dysfunction symptoms
Erectile dysfunction in men is commonly associated with the inability to achieve or maintain an erection. However, men can get an erection and still experience early symptoms of erectile dysfunction. We find that romantic partners are the first to notice a change in the strength and frequency of erections during sexual activity. This includes softer erections, a change in the angle of your erections, or erections that do not last long enough for satisfactory sex. If this sounds like your situation and you would like to get help, reach out to Dr. Hashmi for an assessment and a plan for ED treatment.
About cell regeneration and PRP treatment
Dr. Hashmi proudly offers options for ED treatment for men who struggle with intimacy or sexual arousal. Cell regeneration therapy is a process that uses stem cell injections to address erectile dysfunction symptoms. We make injections directly into the tissue to restore damaged cells and create newer, healthy cells. Platelet-rich plasma therapy, also called PRP treatment, uses your own natural plasma to regenerate the cells and blood vessels. When you visit Nirvana Med Spa, Dr. Hashmi can make recommendations based on your current health and goals for treatment.
Learn about ED treatment
If you have experienced issues with erectile dysfunction or if you think you may be at risk, we suggest visiting with a physician from Nirvana Med Spa in Little Rock, AR. Dr. Salman Hashmi is a board-certified family doctor who specializes in erectile dysfunction symptoms and can offer advanced treatments like cell regeneration and PRP treatment. With our assistance, you can determine the best way to enhance your sexual performance once again. Please contact our office to schedule a consultation and learn more about treatments.