What Are The Side Effects To Sclerotherapy?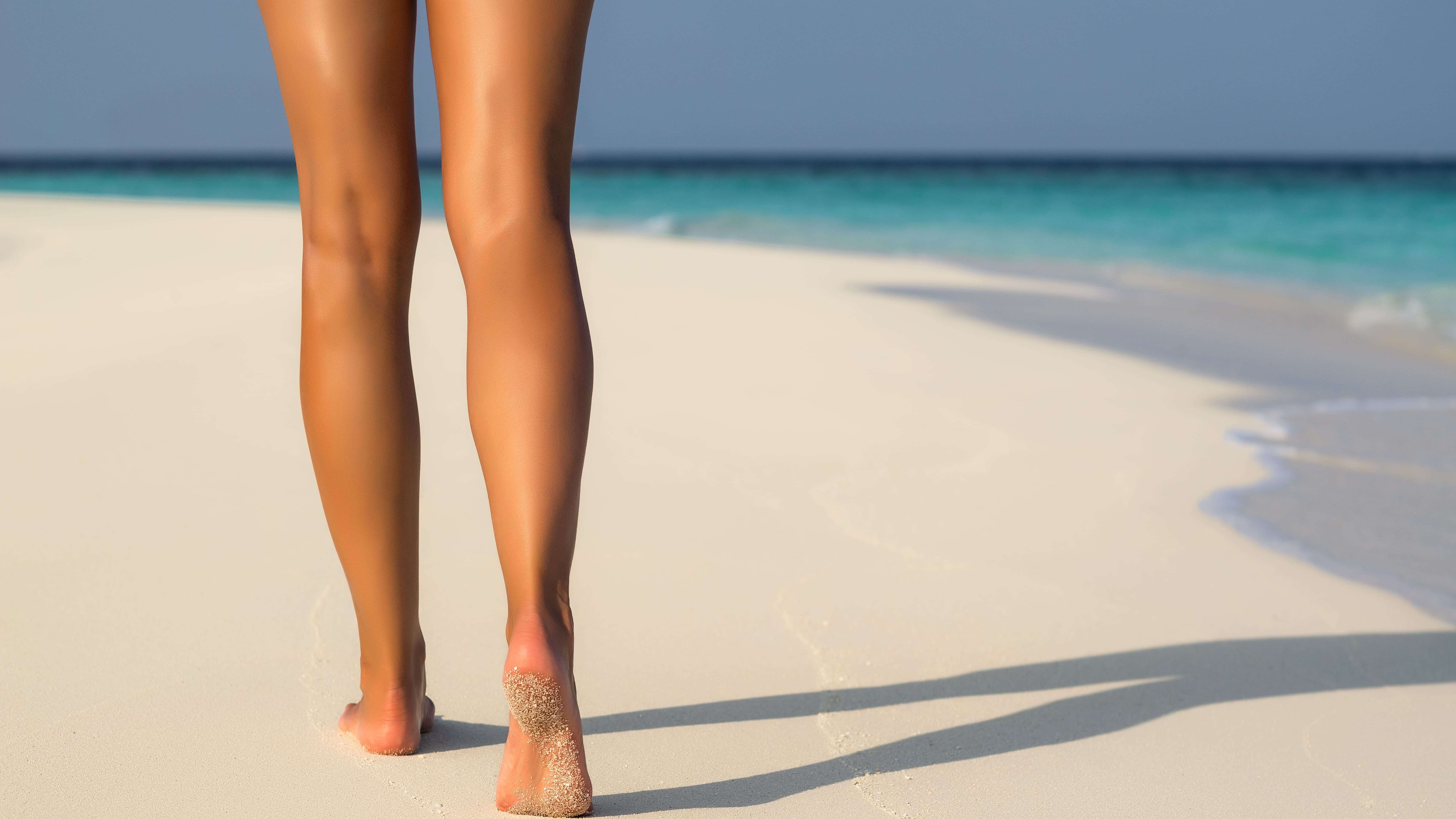 Are you embarrassed by unsightly spider veins on your face or legs? You are certainly not alone. Millions of men and women develop spider veins at some point in their lives, which can be frustrating and wreak havoc on your confidence and self-esteem. Fortunately, spider veins are relatively harmless and can be treated effectively to restore smoother, clearer, more attractive skin that you can feel great about showing off! Board-certified physician Dr. Salman Hashmi and the exceptional team at Nirvana Med Spa are proud to offer sclerotherapy in Little Rock, AR to help patients say goodbye to their spider veins once and for all. If you are considering spider vein treatment, use this helpful information from Nirvana Med Spa to learn more about the procedure, including what side effects may be possible.
What causes spider veins?
Spider veins, formally known as telangiectasia, are small to medium blood vessels that appear dark in color – either red, blue, or purple – and can be seen beneath the surface of the skin. There are a variety of reasons why patients may develop spider veins at some point in their lives. Common causes of spider veins include:
Obesity
Underlying medical conditions
Medications
Hormonal changes
Genetics
Pregnancy
In some cases, there is no obvious reason that a person develops spider veins.
Can weight loss cure spider veins?
Patients who develop spider veins as a result of obesity often ask whether or not their spider veins will go away if they lose weight. While weight loss, undoubtedly, has a long list of life-changing benefits and may help prevent the appearance of new spider veins, it typically does not improve the appearance of existing spider veins. In fact, spider veins may become more visible as a person continues to lose weight. For this reason, many Little Rock, AR sclerotherapy patients choose to have their spider veins treated before beginning their weight loss journey.
What is sclerotherapy?
Sclerotherapy is a minimally invasive procedure designed to reduce or eliminate the appearance of spider veins on the face and legs. During sclerotherapy at Nirvana Med Spa, which can be performed in just a few minutes, Dr. Hashmi will carefully inject the sclerosing solution directly into the affected blood vessel(s). The procedure is relatively painless and usually well tolerated, so no anesthetic or numbing agent is needed.
What is the sclerotherapy recovery process like?
Most patients are able to resume their normal daily activities after sclerotherapy, though strenuous exercise and sun exposure should be avoided for the first 1 – 2 days. Patients should expect to wear compression garments for about two weeks following sclerotherapy to help prevent swelling and promote proper healing.
What are the side effects of sclerotherapy?
Fortunately, it has few side effects, most of which are mild and subside on their own. Some patients experience virtually no side effects after treatment. Possible sclerotherapy side effects may include:
Swelling
Bruising
Mild discomfort
Inflammation
Redness
Hyperpigmentation
In extremely rare cases, patients may experience more serious side effects that potentially require treatment, including allergic reaction or blood clot. However, sclerotherapy is widely considered an exceptionally safe procedure with minimal risks.
When will I see results after sclerotherapy?
The results of spider vein treatment may take several weeks or months to become fully apparent. Smaller blood vessels, typically, begin to shrink and/or fade after about 3 – 4 weeks, while larger spider veins may take a few months to respond.
How many sclerotherapy treatments do I need?
The majority of sclerotherapy patients are highly satisfied with their results after a single sclerotherapy treatment. Some patients, particularly those with larger, darker, or more widespread spider veins, may require an additional treatment to achieve their desired outcome.
How long does sclerotherapy last?
One of the things that makes sclerotherapy such a fantastic spider vein treatment option is that the results are long term. Once a spider vein has been sclerosed, it will not reappear. However, it is important for patients to understand that new spider veins may develop at some point in the future. If this occurs, sclerotherapy can be used to treat them.
Am I a good candidate for spider vein treatment in Little Rock, AR?
Most adult men and women who are in good health can safely and successfully undergo sclerotherapy for spider veins. Women who are pregnant or breastfeeding should defer their treatment until after they have given birth and/or finished nursing. During your initial consultation, Dr. Hashmi will evaluate your concerns and help determine whether or not sclerotherapy is right for you.
If you are tired of hiding your legs because of embarrassing spider veins, it may be time to consider sclerotherapy. Call the friendly team at Nirvana Med Spa in Little Rock, AR today to schedule your one-on-one consultation with board-certified physician Dr. Salman Hashmi, and take the first step to finally feeling more comfortable and confident in your own skin with sclerotherapy!